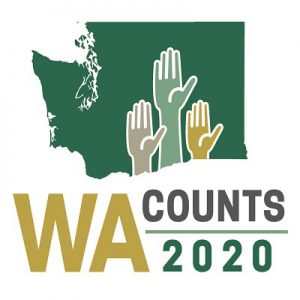 2020 Census "Hard To Count Areas" Interactive
Created from Known and Predictable Variables
Author?
It's official – we are in the year 2020. Perhaps the most important thing regarding the convergence of data, every resident of the U.S., and federal funds will take place this year: the 2020 Decennial Census, which has taken "years of research, planning, and development of methods and infrastructure to ensure an accurate and complete count."
The Washington State Office of Financial Management (OFM) has developed an interactive website showing "Hard to Count Areas" at both the census block group and census tract levels. Although its name does not suggest it, OFM is the source for population estimates for years in-between each decennial census, including Total Population & Annual Growth Rate and Share of Population by Age Groups on Chelan-Douglas Trends.
As defined, census block groups divide groups of people by a feature, such as mountains, streams, roads, railroad tracks, and city or county boundaries capturing between 600 and 3,000 (optimum = 1,500) people. A census tract generally represents a neighborhood capturing between 2,500 and 8,000 (optimum = 4,000) people.
Because "there are certain socioeconomic and demographic factors that include age, housing status, and language that can influence self-response", OFM uses historically influential variables to analyze why people didn't respond to the Census in the past. The methodology yields a Low Response Score for every census tract and census block in the state. 
Variables include an area having high proportions of: low- or no-income households, living in rural areas, families with kids under the age of 5, single-parent households, homelessness, renters (or movers), foreign-born, and low educational attainment levels.
The aggregate carrot for replying? Nearly $300 million in federal funds dispersed to the two counties. The stick? People can be fined for lying in their responses, submitting an incomplete survey, or failing to respond at all. Census workers will follow-up at non-responding addresses until there is a valid reason to explain no response (such as a vacant residence). Since 2020 is the first decennial Census where responding online is highly preferred by the Census, whether or not a household has a computer and internet access become variables to the overall response rate. While the absence of either doesn't mean a non-response is inevitable, they are now predictors since lacking either makes responding more difficult and time consuming.
Typically, this is where we usually offer a little insight into what is going on locally within the interactive map we are highlighting. Since census block groups and tracts aren't locations recognizable by name, but are when viewing them on a map, we suggest exploring the interactive to see the Low Response Scores for us and our counterparts across the state, but to also learn more about the location of census block groups and tracts in Chelan and Douglas Counties.  
Click here for the full Washington State interactive map.
Click here for static maps of each county in Washington State individually.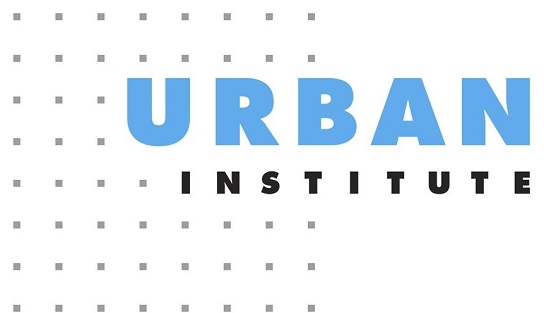 Urban Institute - Mapping America's Rental Housing Crisis
Examining the two main pressures on the cost of rent
by Chelan-Douglas Trends Staff
From the start of the housing bubble to now, there is virtually no place left in the U.S. unaffected by housing costs, regardless if you are currently looking to buy or rent. While there are many reasons for this occurring, the mainstream media has perhaps focused more on home buyers than on renters.
Our neighbors to the south in Oregon made national news earlier this year as they were the first state in the nation to impose rent control, adding weight to discussions in Washington State. Oregon's new law caps annual rent increases at 7%, which outpaces both national inflation rates (3.0% highest annual increase since 2009) and wage growth (2.36% average annual increase from 2009-2018).
If Oregon's law was applied to $800 monthly rent during year-one, rent would increase to $1,122, or by just over 40% in five-years.
While local renters are a little better off historically than in the state and U.S., the estimated number of renting households during 2018 in Chelan and Douglas Counties facing a moderate housing-cost burden was 2nd highest, and a severe housing-cost burden was highest, each in their respective series.
The Assisted Housing Initiative, a project of the Urban Institute, has another way to show the housing cost burden of renters. Offering an interactive called Mapping America's Rental Housing Crisis, the project is self-described as the "best estimate of the affordable rental housing gap and federal assistance for extremely low-income (ELI) renter households at the county level in the United States."
The main premise of the project is since 2000 in the U.S., rents have increased in the U.S. while at the same time, the number of renters needing affordable housing has also increased.
Using HUD and USDA housing assistance options on for the 5-year period of 2010-2014 in the U.S., the Urban Institute estimates that there were approximately 11.775 million (ELI) households, with only about 5.374 million adequate, affordable, and available housing units. In comparable terms, there were 46 adequate, affordable, and available housing units for every 100 ELI renter households in the U.S.
During 2014 in Chelan County, there were approximately 1,867 ELI households with 1,171 adequate, affordable, and available housing units. In comparable terms, there were 63 adequate, affordable, and available housing units for every 100 ELI renter households in Chelan County. It's estimated an ELI family of four in Chelan County during 2014 earned a maximum of $23,850.
During 2014 in Douglas County, there were approximately 881 ELI households with 563 adequate, affordable, and available housing units. In comparable terms, there were 64 adequate, affordable, and available housing units for every 100 ELI renter households in Douglas County. During 2014, an ELI family of four in Douglas County earned a maximum $23,850.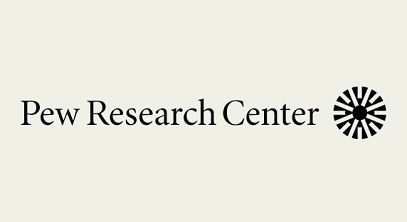 Pew Research - 5 Facts About Crime in the U.S.
Crime is decreasing, yet public perception is believes it is increasing
by Chelan-Douglas Trends Staff
Perhaps one of the most common and safest positions in a political race is promising to be "tough on crime". Keeping communities safe is a paramount responsibility of government, often reflected as one of the top budget expenses of a local or county government.
5 Facts About Crime in the U.S., a recent report and interactive website from Pew Research, has two main points: serious crime has been decreasing across the U.S. for the last two decades or more, while at the same time, public perception is that crime has been increasing.
Every year, law enforcement agencies across the U.S. submit their crime data to the Federal Bureau of Investigation (FBI), who uses this information to produce the Unified Crime Report (UCR). UCR crimes are considered serious, separated into violent crimes (murder, rape, aggravated assault, and robbery) and property crimes (burglary, larceny / theft, and motor vehicle theft). The UCR are actual counts, not estimates. Also, only the most serious crime is counted regardless if someone commits one crime in a single event, or multiple crimes are committed by one person in a single event.
It's inevitable all research and data collection methodologies weaknesses, but UCR statistics have an added weakness: they must be known to law enforcement. Therefore, the actual number of crimes is higher since not all crimes are reported. The most common way police learn of a crime is simply when someone reports it, but also if police witness a crime or learn of new crimes while investigating others. Also, the UCR only considers felonies, and excludes drug offenses such as manufacturing, trafficking, and possession.  
Pew facts #1 and #2 refer to UCR data and clearly show a national decline in serious crime. Contrary to what the data indicates, Pew fact #3 uses the UCR and a variety of national surveys such as the National Crime Victimization Survey (NCVS), the National Incident-Based Reporting System (NIBRS), more than 20-years of Gallup surveys, and recent Pew Research Center surveys to confirm public perception of crime is each year is worse than the previous, regardless if data clearly shows serious crime in the U.S. has been steadily declining over the last two decades.
Nearly 25-years of local UCR crime data are available on Chelan-Douglas Trends for both violent and property crimes. A quick glance confirms crime in our area has decreased since 1995, following the national trend. 
Fact #4 is perhaps the most obvious in how actual crime differs (by rate and type) from one geographical location to the next in the U.S.
In the grand scheme of things, there are many reasons attributing to decreasing crime in the U.S. Since the consequences of being a victim can be incredibly damaging, it's easy to focus more on how crime affects us rather than through the broad scope of good data. Not diminishing victims of serious crimes, a real positive takeaway is most of us will never be victims of a serious crime, perhaps implying much of how we are actually affected is through our perceptions.
When facts 1-4 on crime are better understood, fact #5 becomes the scariest: most crimes are not reported to law enforcement, and of those getting reported, most are never solved or result in an arrest.
Agriculture Dominated Top-5 Employing Sectors:
Healthcare, retail, and tourism jockeying for position
by Brian Kennedy and Dr. Patrick Jones
In 2018, a little over 70% of the entire workforce in Chelan and Douglas Counties was concentrated in just five sectors: Agriculture, Government, Healthcare, Retail Trade, and Accommodation/Food Services. While there are some inherent risks associated with having such are high percentage of the workforce concentrated in just a few sectors, there are also some benefits to playing to a region's strengths as well. Shown on Trend 2.3.3: Share of Employment in Top-5 Employing Sectors, agriculture continues to lead the pack, but throughout the trend there has been some shifting in the remain top four positions showing signs of diversification, albeit quite slowly.
By size of its labor force, production agriculture is the top sector. Consistently from 2003 up through 2018, it has been the leading source of employment throughout the community. Of the roughly 58,000 jobs in the two counties, this sector accounted for about one in four, or almost 14,000 total jobs in 2018. With Chelan County agriculture focus on tree fruits such as pears, cherries and apples, the county accounts for 10,662 of the two county's entire agricultural workforce. Douglas county, growing a variety of grains, tree fruits, and raising cattle, posted 3,298 jobs in 2018.
And while this sector has been slightly growing, it's been the healthcare and social assistance sector that is leading the growth of the top five sectors. This relative performance may well continue. Analyzing the trends, Don Meseck, the regional labor economist from the Washington State Employment Security Department, states that "agricultural employment trends over the next ten-year period shows that employment appears to be stabilizing or may decline slowly. One reason behind things could be the automation in the industry, harvesting of deciduous tree fruits in particular."
Over the last fifteen years, the share of workers in healthcare and social assistance has surpassed retail trade to take claim the third largest employing sector in the two counties. Growing at a compound annual growth rate of 3% in from 2003 through 2018, this sector accounted for 12.3% of the jobs across the counties in the latter year. From 2003 to 2018, 2,407 new jobs were added to the workforce. According to Meseck, "this is largely attributed the presence in Wenatchee of a large medical center and hospital in Wenatchee. In effect, Wenatchee has become a hub for high quality medical services in North Central Washington."
Government occupies the second spot in the two counties at 16% of the workforce. Government is a diverse sector that incorporates much more than just the elected officials. It includes the public primary and secondary schools, public health services, the ports, the public utility districts, police and fire. While still adding nearly 1,200 jobs from 2003 to 2018, it has grown at a slower pace relative to the other sectors, at just a compound annual growth rate of 1%. While still retaining the second spot over the trend, this has contributed to government's share of the workforce declining by about two percentage points.
Although retail trade was bumped from its third position in the combined counties for the 2018 rankings, it is still a driving force in the economy, particularly in Douglas County where employment here contributed 13.5% to the overall labor force in 2018. And while this sector's share has shrunk in Chelan County, the driving force behind the reduction in the combined counties, it has still continued to grow in Douglas. Of the 3,800 jobs added from 2003 to 2018 in Douglas County, nearly one in five came from the retail sector. This can be attributed to the Wenatchee Valley Mall in East Wenatchee, North Central Washington's largest shopping mall according to the Washington State ESD's county profile.
Trend 2.3.4 shows the trend for the accumulation of the top five sectors concentration in the workforce. This trend shows how much of the workforce that is concentrated in each county's top five sectors. For the combined counties this share has been hovering around 73% for the entirety of the trend, with Douglas County (70.8% in 2018) slightly lower than Chelan (74%). This high concentration in just a few sectors is very indicative of the largely agriculture based metro areas in Eastern Washington, outside of Spokane. It is also true of a relatively small economy, relative to state and large metro comparisons. Yakima, Walla Walla, and Benton, are all offered as benchmarks and all sit around 70%, with Benton being the exception at 60%. Similarly, the concentration of sectors in Grant County (not depicted on the graph), another agricultural based economy, sits right at 70% as well according to the Quarterly Census of Employment and Wages.
This high concentration of employment in just a few sectors comes with both benefits as risks. It's important for communities to focus on what is good in the region in order to succeed in a competitive market. Meseck goes on to state "the right climate, soil, availability of qualified workers, and distribution networks have enabled Central Washington growers to excel in the global agricultural market." However, he reminds us that "the old adage of 'don't put all your eggs in one basket' still applies." This is likely why local communities within the two counties have shown signs of diversification such as the conversion from traditional farms to solar, wind, and informational server farms.
So while agriculture is still the big kid on the block, and likely to continue to be in the near future in terms of employment, there has been some shifting in the remaining top five positions. With government and retail trade losing comparative advantage sectors in healthcare and accommodation and food services have been increasing their standing across the two counties.
Median Household Income in Chelan & Douglas Counties: 
Reached parity with the U.S. in 2018
by Dr. Patrick Jones
In the world of income measures, there could be a far worse outcome than for an Eastern Washington community to find itself at the U.S. average. With the latest release of estimates from Census, that is essentially the 2018 story for the greater Wenatchee area. More specifically, the 2018 story adopts another calculation of the "middle" value - the median. In 2018 Census put median household income, or MHI, in the counties of Chelan and Douglas at $61,714. The same measure for the U.S.:  $61,937. Statistically, the estimates are equivalent, and can been viewed in Trend 2.1.2.
Of all the measures of economic progress, median household income, along with employment, gives a quick assessment. MHI typically used to rank communities across the U.S. And for municipal governments, MHI plays a key role in the underwriting of local public debt.
What is MHI? First, it's the middle value of a distribution that evenly divides all numbers into two equal halves. For income distribution measures, most economists regard a median as providing a better sense of the "middle," since very high values in the distribution can dramatically move an average. In the era of the 1%, this is not uncommon.
Second, personal income rests on three legs. The most important one consists of earnings from wages and salaries. The second consists of investment income. The third leg depends on federal transfer payments from a large group of U.S. programs such as social security, Medicare & Medicaid, Veterans Affairs, and USDA, among others. In 2018 data from the U.S. Bureau of Economic Analysis for the two counties put earnings from work at 55% of total personal income, investment income at 25% and federal transfer payments at 20%.
Finally, the unit in MHI is the household. In some cases, this is an individual living alone. In most cases, however, a household consist of more than person. Very often, this a family, nuclear or extended. Regardless whether household inhabitants are related or not, it is often the case that more than one member has a job. So, the concept of median household income gives a good sense of the middle of living "units" in a community.
Beyond 2018, MHI in the greater Wenatchee area has done well over the past dozen years, compared to the U.S. Cumulatively, from 2005-2018, median incomes have increased by 53%. In the U.S., a similar calculation yields 34%. The experience in the two counties even bested the growth in Washington state, one of the best performing states for income, at 50%.
Yet, as the graph reveals, there is still quite a gap to narrow between the greater Wenatchee area and the state. In 2018, it stood at over $12,000. Nonetheless, among Eastern Washington metros, the greater Wenatchee area ranked second, after the Tri Cities.
What could be the drivers of this strong growth? First, consider wages. From 2005-2018, the average annual wage in Chelan & Douglas Counties climbed 46% cumulatively. So most of the increase can be explained by wages. Still, as one can observe in Trend 2.1.3, a yawning distance still characterizes wages here and statewide. In 2018, the average annual wage here was nearly $40,000; that of Washington state was slightly over $66,000.
Another could be the second leg - investment income. 2018 data from the BEA put investment income at nearly $12,500 per person for the greater Wenatchee area. That represents a 240% increase since 2005. This steep growth reinforces the notion that the two counties are becoming more of a magnet for retirees (and their assets).
A third explanation lies in the "job intensity" of greater Wenatchee households. If a spouse or a member of an extended family starts work, then this will bump up the income for the entire household. In fact, that seems to have happened here over the past dozen years. In 2005, Census estimated that about 34% of the households had two or more members in the workforce; by 2018, that share had increased to 43%. Think of this trend as the phenomenon of both spouses working, or in general a household with at least people two participating in the workforce.
A final reason could rest in the number of people who have moved to the metro area but continue to get their paychecks outside of the two counties. On the Map, a Census tool that looks at the flows of workers in and out of counties, offers some insights. About 6% of the workforce in Chelan County reported their employers to be in Seattle or Bellevue in 2017. The share was slightly less in Douglas County in 2017. It could be that workers are physically present in King County or that their assignments are virtual. In any case, the presumption is that these residents of the two counties see King County-sized paychecks. Due to the limitations of the database, however, don't know how much this work arrangement for residents has changed over time. So, the contribution of remote workers to rising MHI remains, for now, conjecture.
A combination, then, of rising wages, greater flows of investment income and a higher participation by household members in the workforce have come together to push incomes here higher. As of last year, this measure, median household income, was a statistical match to the U.S. It's likely that residents in the two counties would live to believe like, in the words of Garrison Keillor of A Prairie Home Companion fame, that their community should be above average (or as in the case here, median).
Of course it's mathematically impossible for everyone in the two counties to be above these marks. But in the aggregate, the greater Wenatchee area may join Lake Wobegon's inhabitants when the 2019 income estimates roll in.
Overall Increasing Share of Non-English Speakers
American Community Survey suppressed data for 2018 
by Scott Richter and Dr. Patrick Jones
At the surface, some Trends seem like they tell more of a story than others. While this is likely true, diving below the surface provides insight into the implications, impacts, or consequences of each Trend on our community.
One in particular is Trend 0.2.5: The Share of Population Age 5+ Who Do Not Speak English at Home. As the title suggests, this Trend measures residents who speak a language other than English in their own homes, but also the strength of recent immigration, and perhaps more specifically, first-generation immigrants. 
This question has been asked on nearly every decennial Census since it first appeared in 1890. Why? According to the Census Bureau, "to know what languages to use, and where, to get information to people about public health, voting, and safety."
From a Census report by Camille Ryan, it's also because "there has long been an interest in these groups and in how well they are able to participate in civic life and interact with the English-speaking majority."
For the public sector, this information is important to effectively communicate in languages used understood by residents, perhaps most importantly during emergencies, but also in less critical interactions with the government. Private sector benefits include the ability to launch effective marketing campaigns, to maximize the customer / employee interaction, and to build relationships crucial to the long-term success of nearly any business. 
Profits guide the private sector toward change: if a large swath of potential customers are being missed (due to language barriers or nearly any other reason), the business will adjust or likely go out of business. In the public sector, this trend can help us better understand potential options and decisions, and to be good stewards of public funds.
Perhaps where primary languages other than English and public sector funding converge most prominently is within the K-12 public education system.
The Elementary and Secondary Education Act of 1965, amended a few times since but still in effect, mandates "…children who are limited English proficient, including immigrant children and youth, attain English proficiency…".  Affirming a lower court decision in 457 U.S. 202 (1982), the U.S. Supreme Court ruled "undocumented children and young adults have the same right to attend public primary and secondary schools as do U.S. citizens and permanent residents".
The Supreme Court ruling removed any speculation as to the legal requirements of public school systems across the country, yet allowed each state to set its own policies regarding the curriculum for non-English speaking students. These included a very small number of states who have passed English-only education laws. Having come full circle, California is the only state to have passed and repealed English-only education laws.
In Washington State, law requires school employees to actively search for students deficient in English, known as English Language Learner (ELL) students. Next, ELL students must then be tested for eligibility into an alternative instructional program "designed to enable the student to achieve competency in English". The alternative instruction program might, but doesn't necessarily, teach using the primary language of the student. When a language other than English is used, it's for the main purpose of helping ELL students achieve competency in English (when the language barrier has been removed) so they can attend regular classes.
Without knowing the share of the community who have a primary language other than English, or knowing what non-English languages are most predominate, schools would be likely less prepared to meet the demands, at least initially.  
So, where are we? Trend 0.2.5 looks like we missed an update since the state and U.S. benchmarks show data for 2018, while the two-counties are blank. Instead, this is a rare example when there weren't enough respondents to produce reliable data, so the Census Bureau does not release it.
What we do know is Chelan County had a 1.8 percentage point drop from 2016 to 2017, which is mirrored in the 1.5-point drop in the Combined Counties.
Data is available for Douglas County in 2018. It shows a 1.6-point increase from 2017, ending at 29.1% of the total population. From 2016 to 2017, Douglas County also had a decrease too, 0.7-points, slightly lower than the Chelan County decrease of 1.8 points.
Using both spatial (geographical) and temporal (over time) comparisons, we get a much broader view of this Trend. The estimated share of non-English speakers from 2010 (or 2014) to 2017 for our two-counties, and some of our close neighbors:
Chelan & Douglas Counties combined was 23.0%, increasing to 25.1%.

Individually, Chelan: 21.6% increasing to 23.9%, and Douglas: 25.7% decreasing to 27.5%.

Benton & Franklin Counties combined was 26.7%, increasing to 29.9%.

Individually, Benton: 21.5% increasing to 21.6%, and Franklin: 49.7% (during 2014), decreasing to 48.0%.

Grant County was 36.2% (in 2014), increasing to 36.5%.
Yakima County was 40.0%, decreasing to 39.4%.
In short, Chelan and Douglas Counties combined began this series in 2010 with the lowest share among those offered above, and remained the lowest through 2017. 
So, we'll have to wait and see what happens in 2019 – will all locations have data released, or while rare in our two-counties to occur, will the Census Bureau need to suppress any of it again?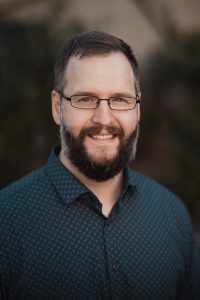 5- Questions with:
Paul T. Moore
Interim Executive Director of the North Central Washington Economic Development District & City of Entiat City Council Member: Seat #1
Q1) You're a board member and now interim ED of the North Central Washington Economic Development District (NCWEDD). What are the main functions of the District?
A1) The NCWEDD recently updated its mission statement: "To foster an innovative and resilient economy for North Central Washington's Businesses, Workers, and Families". In our past we have pushed for economic improvements through education and partnerships, which is embodied by the NCW Tourism Summit, NCW Economic Forum, NorthStarOZ, as well as our relationship with Chelan Douglas Trends. We also have secured funding for ranked priority projects through the EDA, such as the Oroville Industrial Core Roadway project. Moving forward the NCWEDD hopes to improve upon these successes, but also branch out into more direct action to address economic needs.
Q2) Can you tell us the strategic priorities of the NCWEDD for 2020?
A2) The NCWEDD has four major strategic priorities in our 2019-2020 scope of work: analyze the regional economy through partnerships including that with CD Trends; define regional economic goals, such as through our Regional Priority Project rankings; determine economic development opportunities with workgroups like the NorthStarOZ; and formulate and implement a regional economic development program, a part of which includes our new Small Business Launch Competition called Supernova. The NCWEDD also continues its efforts on economic education through both the Tourism Summit and Regional Economic Forum.
Q3) What measures do you and the board use to track progress of the organization?
A3) Holistically the NCWEDD tracks its progress as an organization through both quantitative and qualitative factors. Funding and partners secured for regional projects, and the jobs those projects create, are the primary measurement of any success. Other quantifiable measurements include participation in events and outreach. However, there are qualitative elements, such as the feedback we get from our various events, that we take to heart and implement to improve our programs.
Q4) Are there some measures on Chelan Douglas Trends that are especially helpful to the NCWEDD?
A4) All of the measures on Chelan Douglas Trends are useful to the NCWEDD. However, there are several that are especially helpful when tracking the economic progress of the region. The first and most straightforward of these measurements in the unemployment rate. However, unemployment doesn't tell the whole economic picture, so looking at educational attainment, median household income, housing affordability, and net migration also help us make a determination on projects and partnerships that will do the most good for the overall economy of North Central Washington and provide a clearer picture of the vitality and potential future economic issues.
Q5) You moved to Chelan County from Iowa via Kentucky. In the time that you've been in the area, can you point to any trends that have impressed you? Surprised you?
A5) NOTE: I have lived in many different regions and economies throughout the United States. I moved to Chelan County from Detroit, MI. Prior to that I lived in a wide variety of locations including central Arizona, southern Illinois, northwest Iowa, eastern Nebraska, northeast Texas, and eastern Colorado.
Of everywhere I have lived, Chelan County's culture impressed me the most. The general appreciation for the outdoors and the variety of recreational activities was much greater here than other areas I have lived. Public transport was another positive trend, in other rural areas public transport can be almost non-existent, but in Chelan County there is a comparatively robust system. A surprising negative trend in Chelan County was housing. As Interim Director of the NCWEDD and elected representative in Entiat, the housing and income trends are a major concern to me.