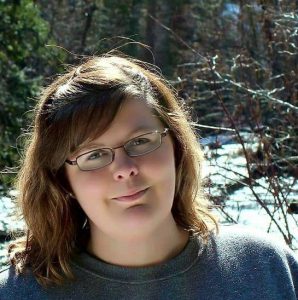 Alyce Brown
Executive Director of the North Central Washington Economic Development District
Q1) Can you briefly describe the purpose of the Economic Development District (EDD)?
A1) The North Central Washington Economic Development District (NCWEDD) is a federally designated economic development district, and 501(c)(3) nonprofit, serving the NCW region covering Okanogan, Douglas, and Chelan counties and the Colville Confederated Tribes.
The NCWEDD is responsible for regional economic development strategy and planning and collaborates with various private and public agencies to accomplish this goal. The NCWEDD brings together the private and public sectors in a partnership necessary to provide a coordinated strategy and an ongoing economic development program for the region.
Our mission: "To foster an innovative and resilient economy for North Central Washington's Businesses, Workers, and Families.". 
Q2) The EDD has established a priority projects ranking. Can you tell us about the process?
A2) The NCWEDD has a Priority Projects Committee representing Chelan, Douglas, Okanogan Counties, and the Colville Confederated Tribes. The committee ranks the projects based on a number of established criteria, including measurable regional economic benefits, quantifiable community benefits, fully developed plan and strategy, alignment with NCWEDD goals and objectives, and local and regional support. Regional prioritization can result in different project emphases than those established on the county or municipal levels. The top projects will become part of the NCWEDD work plan, including researching, applying for, and administering grants. Comparable support for other ranked projects will be integrated into the NCWEDD work plan as resources permit.